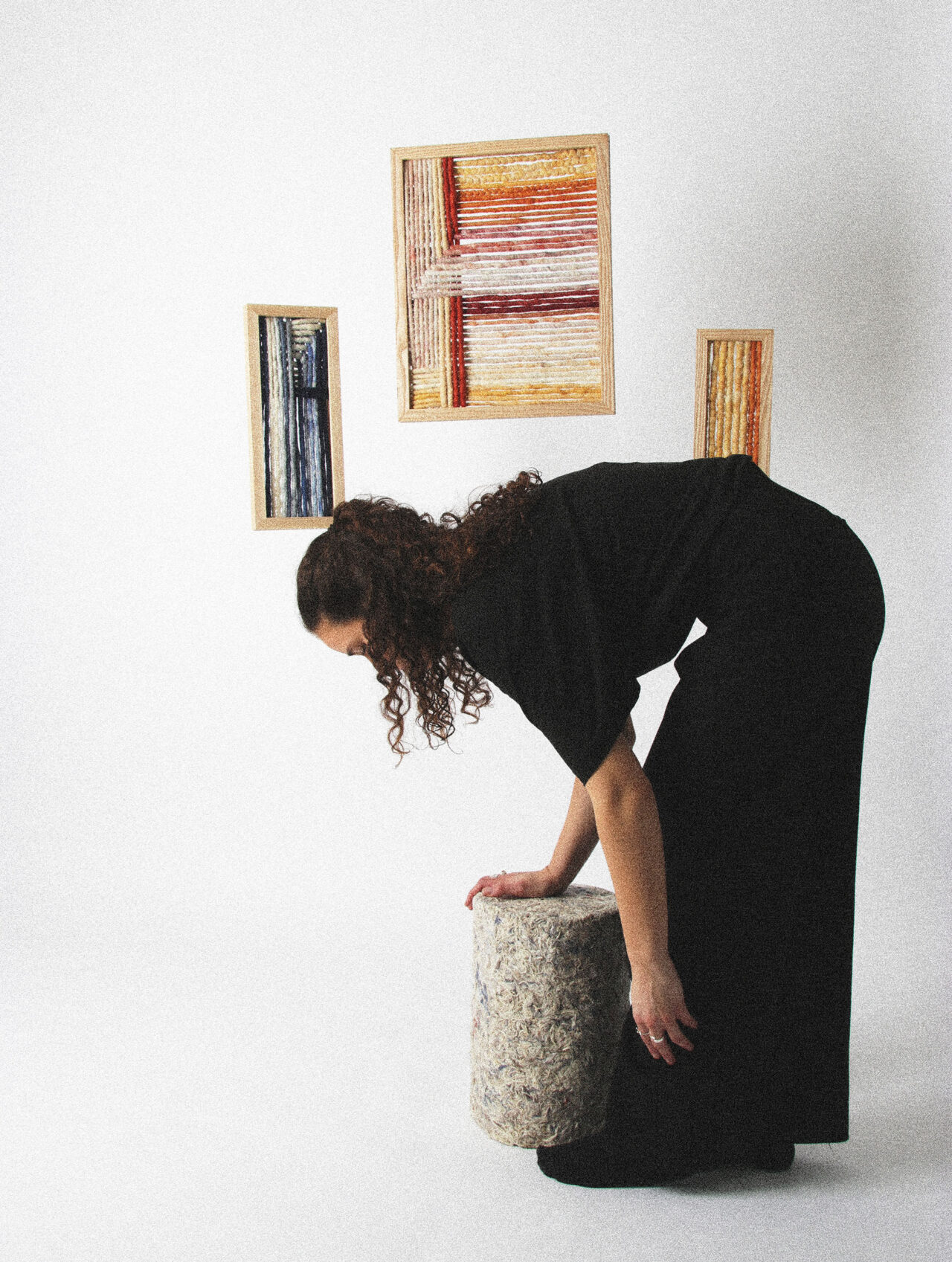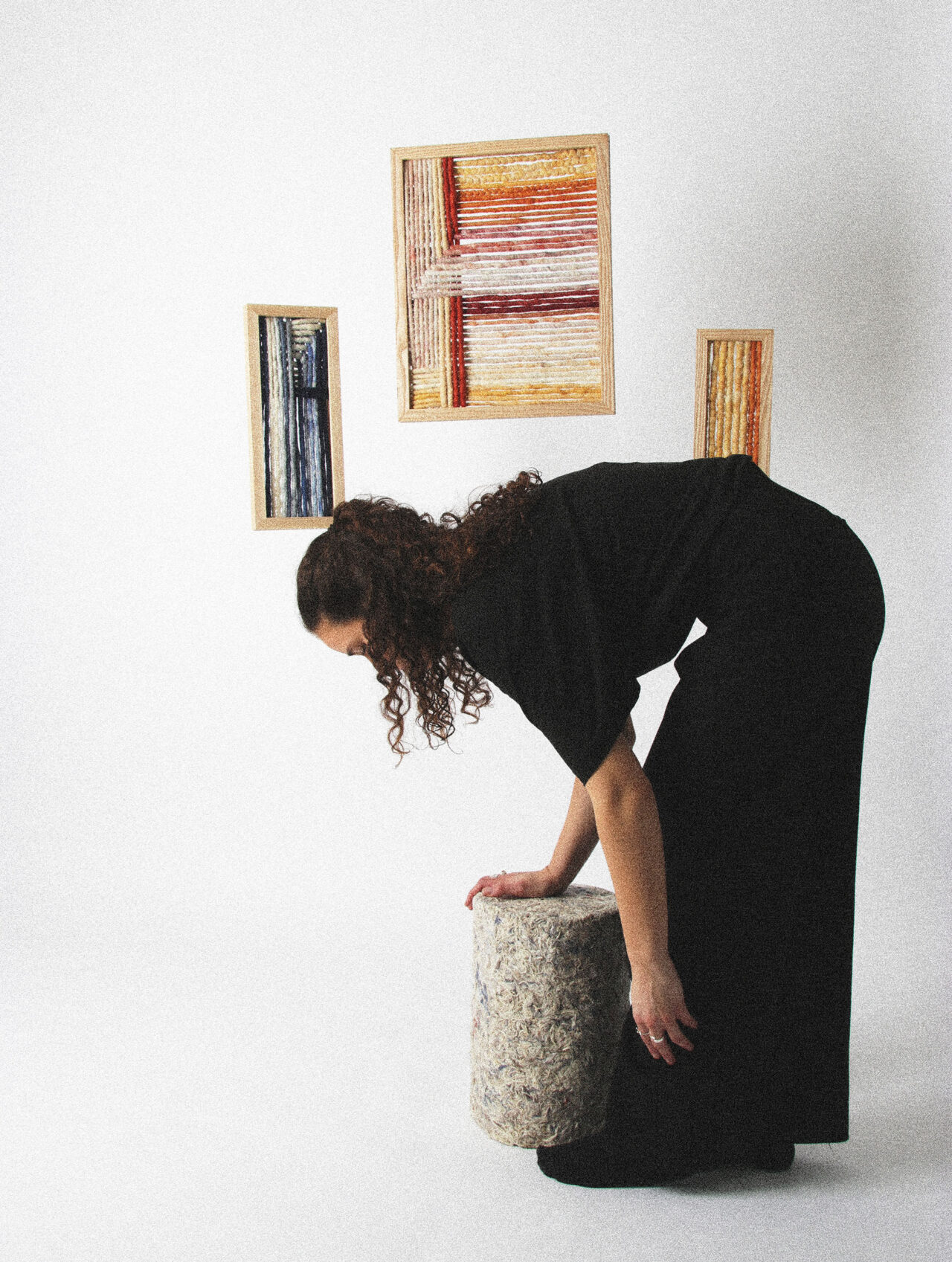 Bortglömda rum
The project delves into two interconnected paths that converge in one space. The first path centers on textile waste within the carpet industry, while the second explores the modification of emotional experiences in a given space through collaborative processes and the strategic use of color. The project is grounded in a health care center located in Tjörn, aiming to apply innovative ideas, engage stakeholders, and foster meaningful dialogue with both staff and patients. Notably, the project emphasizes the transformation of these spaces using minimal resources, employing the economically and environmentally sustainable methods of color application and the utilization of reusable materials.
Within this context, recycled waste from the carpet industry is repurposed to create stools and frames, challenging conventional norms while addressing the need for additional textiles. These objects serve as both distractions and resting spots within the healthcare rooms, offering solace and respite to patients who may prefer to avoid eye contact with others. Moreover, the collaborative design process involves the targeted users, allowing them to feel a sense of ownership and involvement in their own care, thereby enhancing their overall experience and granting them a heightened sense of control.
As a result, this project encompasses an in-depth exploration of collaborative processes for spatial design in healthcare environments, presents color proposals specifically tailored for a health care center, and investigates innovative methods to repurpose textile waste within the delicate confines of healthcare rooms.
@/r.hedren/
re.hedren@gmail.com