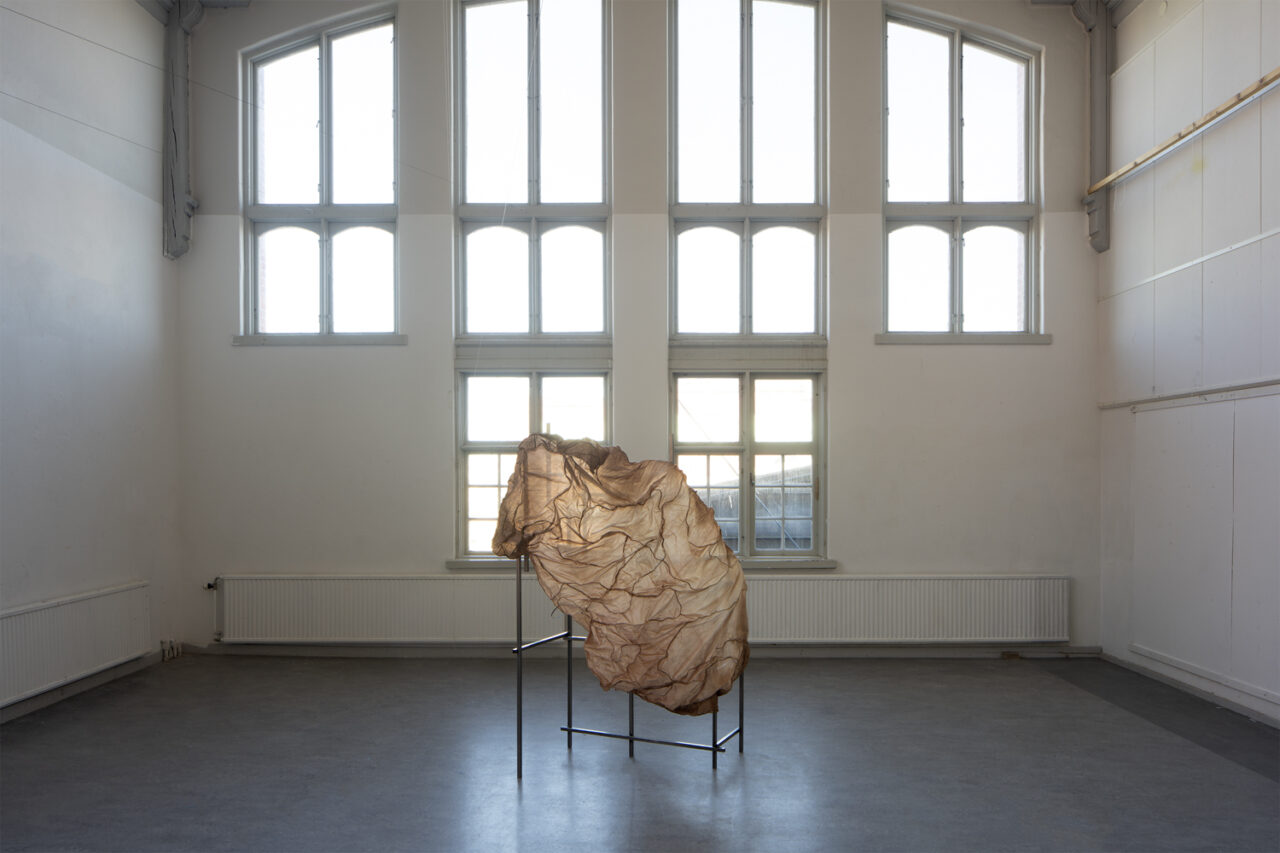 Silk, needle, steel
Silk, needle, steel is an exploration of the relationship / non-relationship / conflict between nature and what is created by man. This conflict is being questioned by the meeting between metal and textile. In my work the textile sculpture meets and refuses to meet, a welded structure of strict, rigid metal, both reaching upwards. Some parts of the textile are clinging onto the metal structure, at the same time as reaching towards the sky. Is it a battle?
When the light hits the fabric, the metal structure is showing through, and they become one. A flowy metal wire is used to make a connection between the materials, as a metaphor for dissolving boundaries. Between culture and nature, between people and other living things.
I have dyed silk with natural dyeing, welded steel and laid stitch after stitch, incorporating metal wire into the fabric with a thin silk embroidery thread. Simultaneously, I have thought about the diversity of ongoing relationships that creates me and defines us and our world. The connection between things, non-humans and humans. Subject and object. My hand and the material it encounters. It started as a material investigation and developed into also becoming a manifestation of my process.