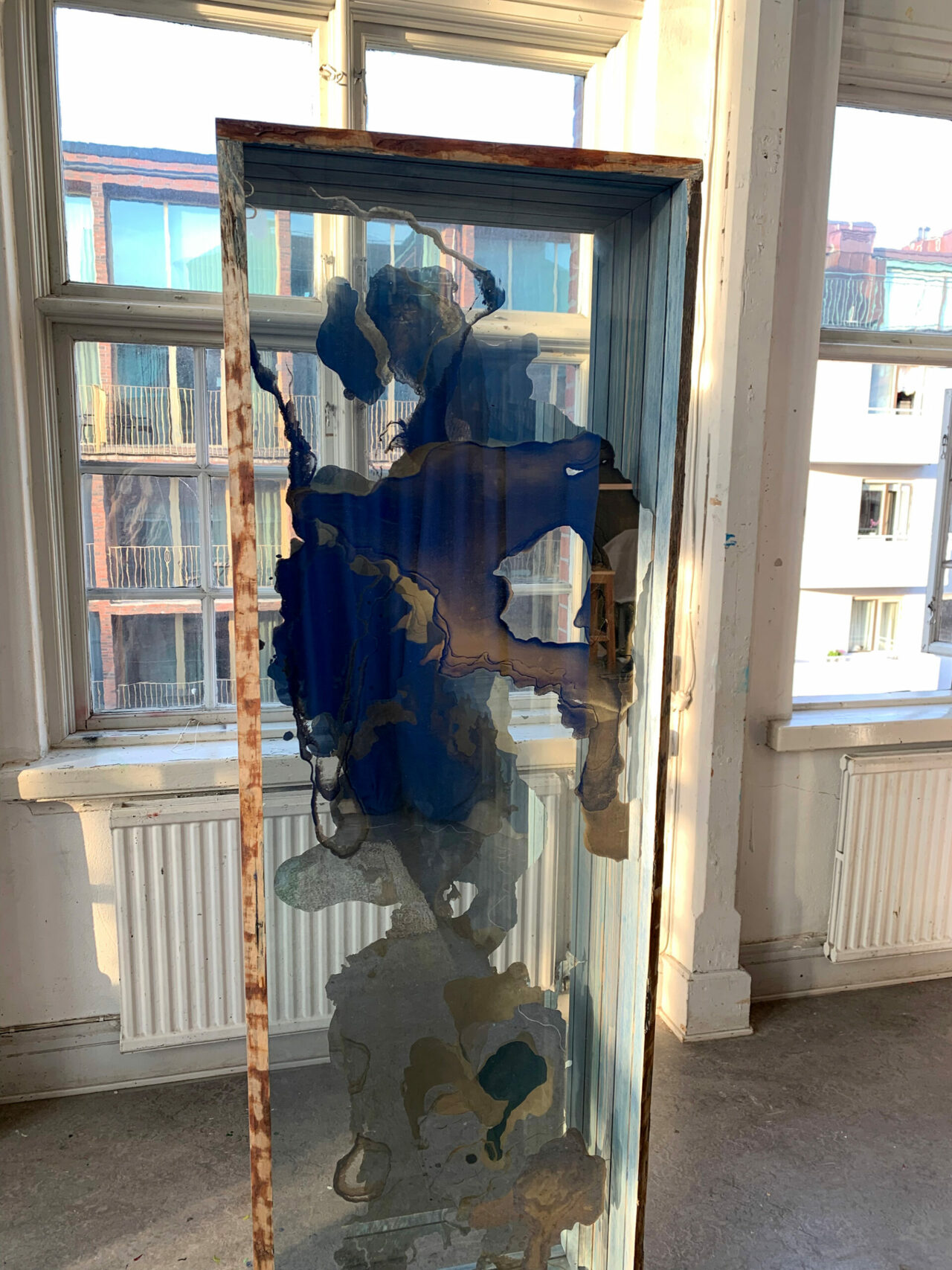 The Notion of Water
Den här texten finns bara tillgänglig på engelska.
An installation that aims to move our perspective. To through our senses make us feel and see the water differently. By seeing both depth and reflections, yourself and notions of water, by sensing that you are and that you are held by water – in the water. The Notion of Water hopes to move your knowledge from words and figures to a deeper part of physical understanding. To make you see how intertwined we are and that we have to care more, not destroy the base for life on this planet.  
Everything we make uses resources and that needs to be handled consciously. This installation is made with mostly industry waste, dead stock and preloved material. The five partly mirror covered glassheets, the tufted rug and the blue embrace. Thank you to Södra, Kasthall and Ludvig Svenssons for some of the material.   
The Notion of Water is a proposal for an addition to the exhibition Ocean Planet at Sjöfartsmuseet Akvariet in Gothenburg. With adding a sensory experience, it hopes to deepen our understanding of the knowledge, deepen our relation and make us care more.  
Can you feel the water?