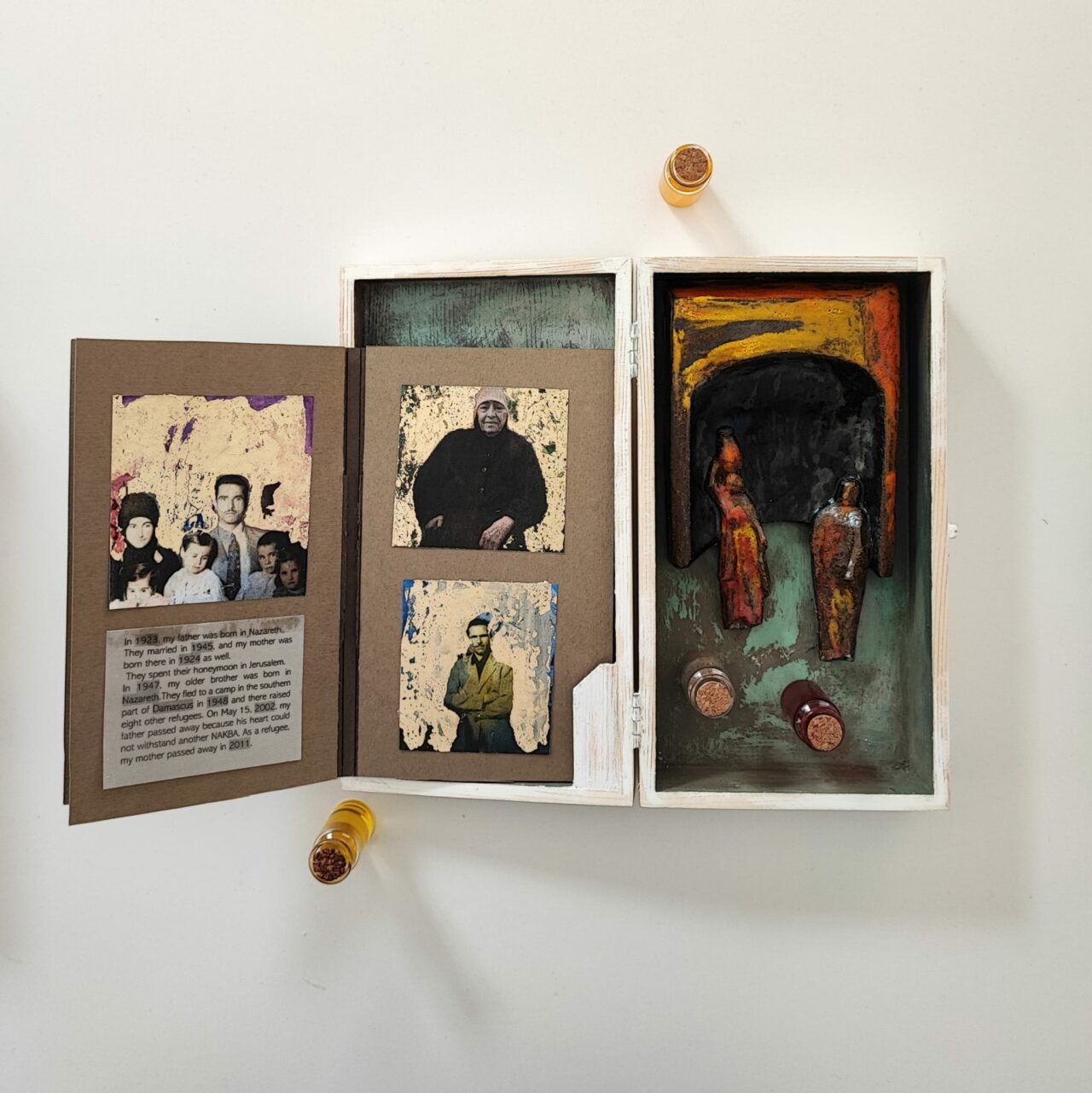 SABABA
Den här texten bara tillgänglig på engelska.
The Arabic term SABABAH has multiple connotations, including longing, nostalgia, homesickness, excitement and passion.
SABABAH is an installation of 12 wooden boxes, each containing a ceramic artwork. It is a tale, a memory, a wish or a predicament inside a wooden box. In many cultures, the number 12 is considered sacred. For me, it's the size of my family. My family is now dispersed across more than eight nations. I'm creating this work of art in order to capture those private times and to lessen the craving. Then, I'll ship them these boxes so they may become a part of the family heritage.