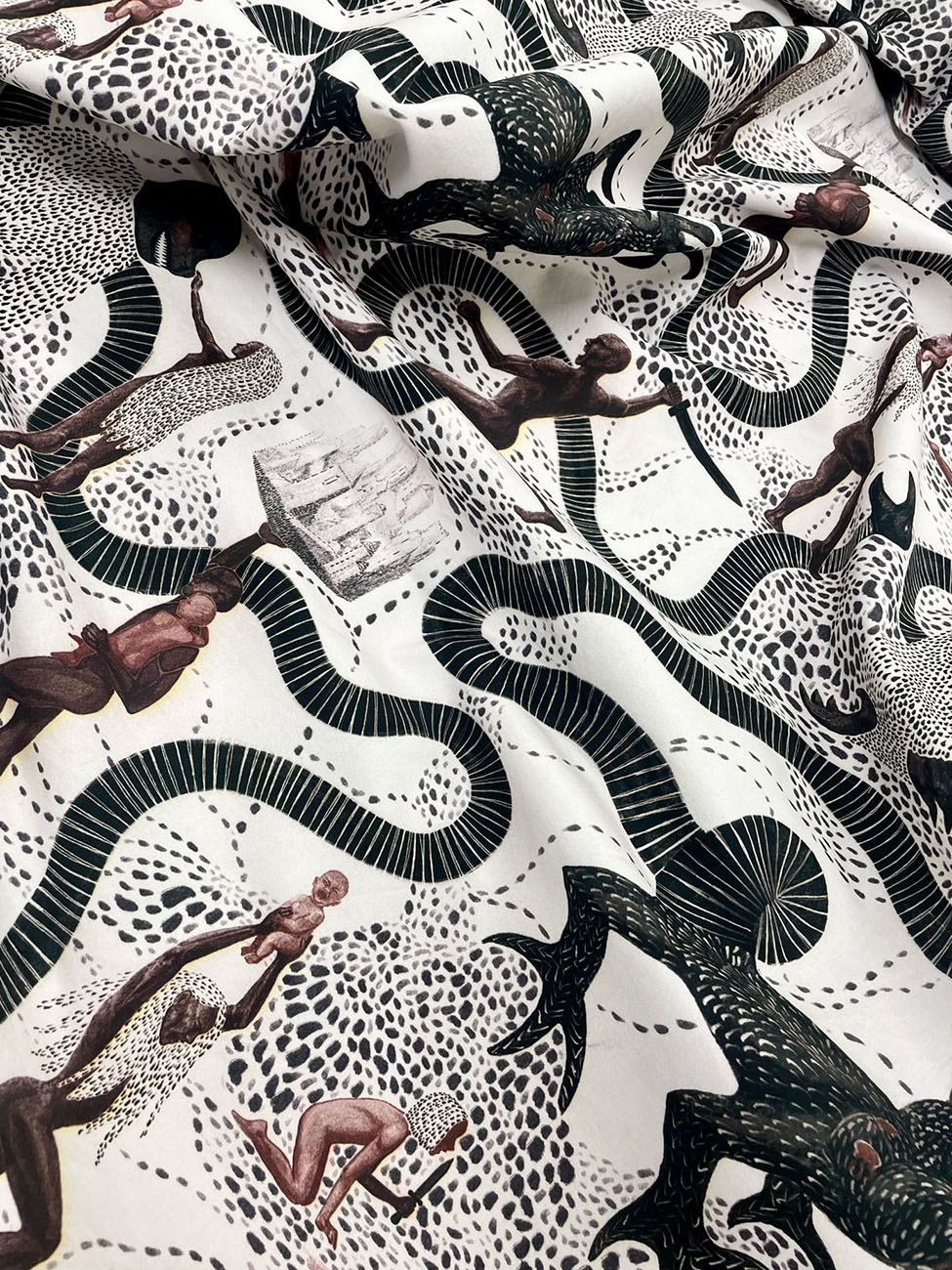 Mythos
Mythos is a pattern collection with five patterns that take their inspiration from the archetypal myths of humanity. There is a certain metaphorical truth to be found in the stories that humanity has crystallized, abstracted and embodied over generations. Some of these myths have existed since ancient times and are found within many traditions and cultures. One reason why we are drawn to stories is because a story is a description of the very pattern we observe and act through in the world as individuals, fellow human beings and civilizations. The project has been shaped by some of these narrative patterns and created pattern repeats from them.
The pattern Skapelsen represents the creation myth, Floden represents the river myth and Hjälten represents the hero myth. Meningen combines the myths of Sisyphus and the Phoenix from Ancient Greece to convey a personal message about the deep meaning that can be found in facing life's challenges. Kärleken is an interpretation of the general myth about love, loss and reunion.
These mythical stories have been a method in the project to introduce more meaning, purpose and aesthetic value in the design of the patterns. The pattern collection has been created digitally on an iPad in the program Procreate. The patterns have been printed by a digital printer for textile use with reactive dye on mercerized cotton, measuring 140x200cm.