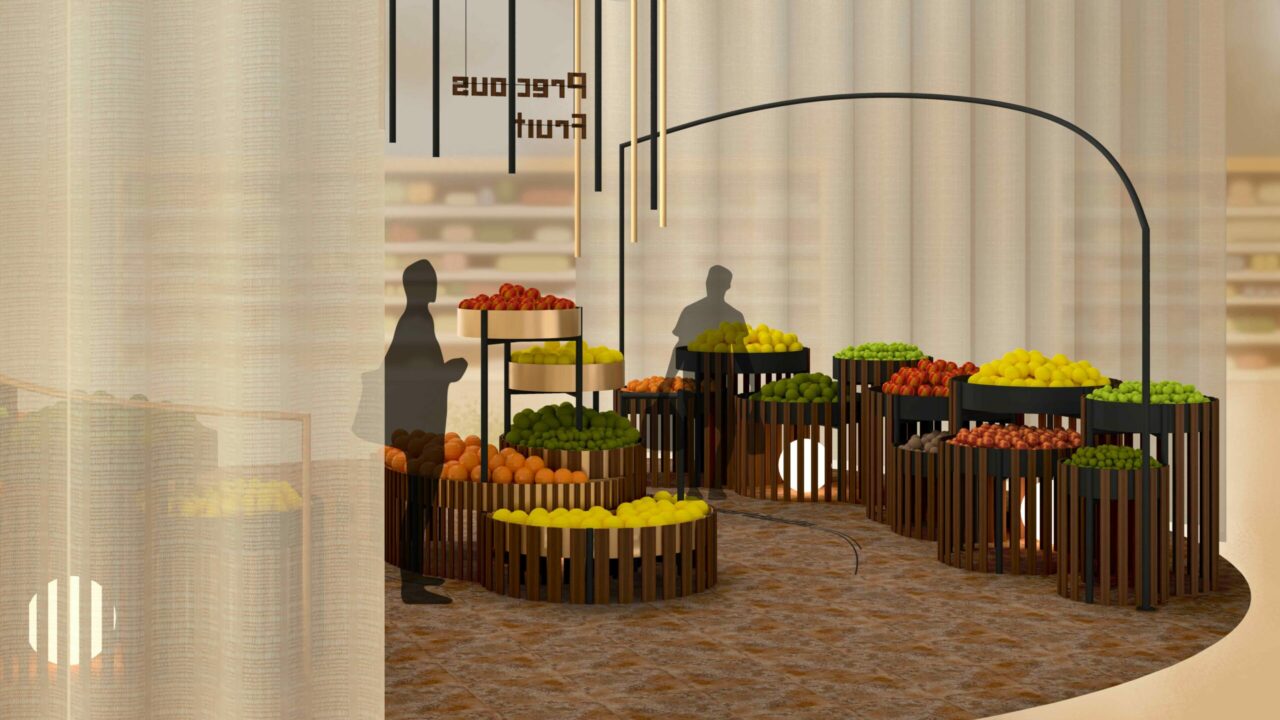 Precious Fruit
With the intention to increase sales of seasonal fruits, this project explores how interior design can influence the customers choice in the fruit department of a grocery store.
The global warming is a growing problem that we are all aware of. Despite its importance, people tend to keep on living their normal lives with their common habits. It can be difficult to take the time and effort to change these patterns. That is why design can be an interesting tool to help people change their habits. In this case it will be to make people more aware of the fruits origins and lead them to a more environmental friendly choice in the grocery store.
From this background, the concept, ''Precious Fruit'' has been created with its three leading words. Embrace, nature and distance. These words are consistent through the whole project as the idea is to embrace the seasonal fruits, bring the customer close to nature and make them aware of the distance that the fruit travels. This is done through organic and embracing shapes, natural materials and symbolically distant curves.
The room is built to lead the customer through the corridor to the right, towards the seasonal fruit. This is done with a curve of steel that is formed through the room together with a descriptive text in the floor. In the left section, with non-European fruit, the curve extends further from the fruit. It is not in the field of view and does not attract much attention. The curve to the right, over the European fruit, is instead more easily caught by the eye at its height. Finally, it continues towards the middle, to embrace and lead the eye towards the seasonal fruit.