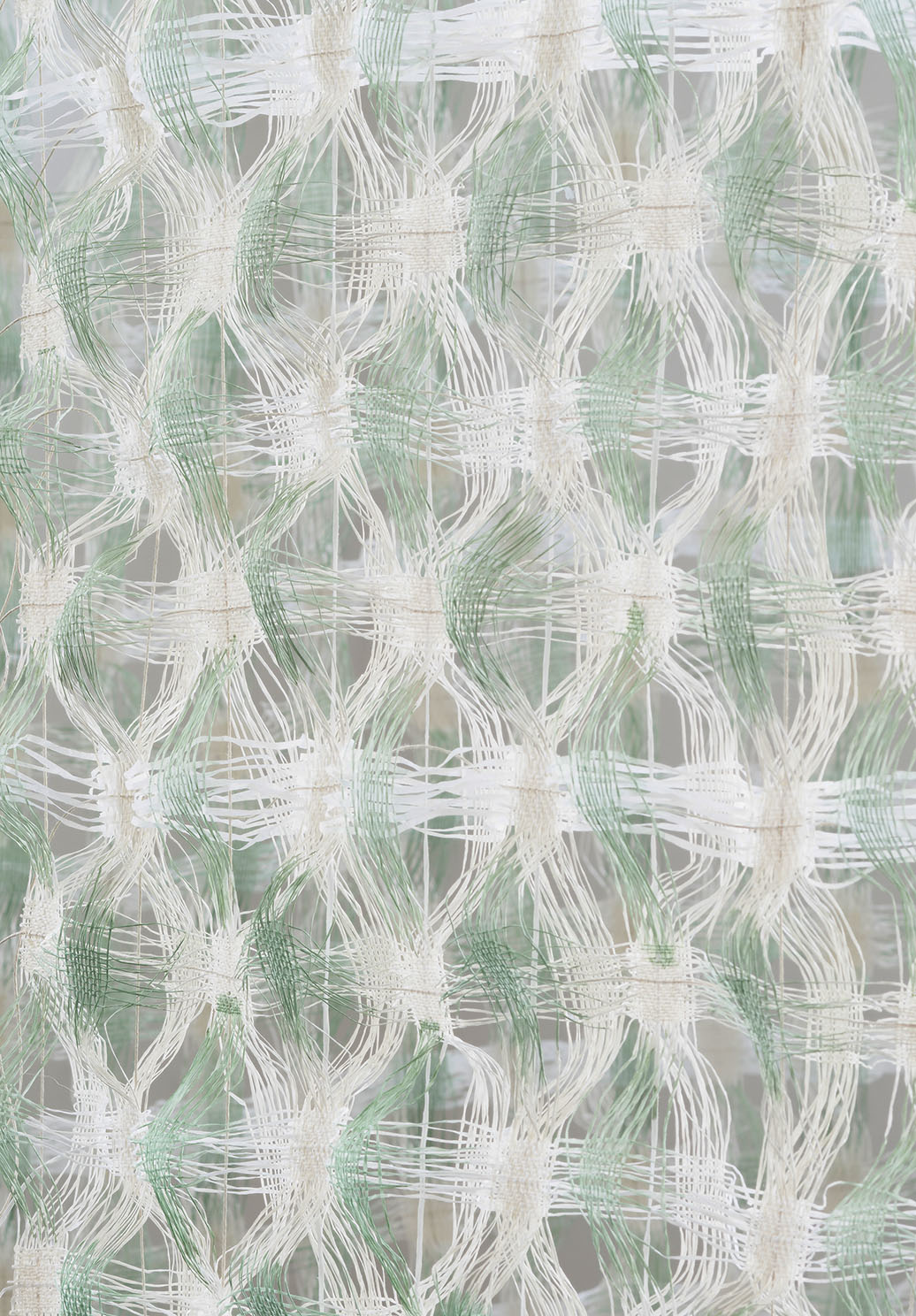 With eyes sensitive to green – an exploration of the meeting between light, weave and shadow.
The weaves were created to soothe and amuse the senses, to let one marvel over how the light meets the sculptural weave. It in turn casts shadows, which create an atmosphere and movement in the room of the weave, in the surrounding room and in oneself. A refuge, a break, a harmony.
I wanted to investigate how to build a sculptural surface in weave. A weave which takes up space but at the same time contains air, a spaciousness and transparency. The weave is built up with layers, where spaces in the warp as well as weft create a grid which I then shift and pull together. The weave goes from a flat surface to a sculptural and three-dimensional. I see light interacting with the weave, the textile material and the room.
Material: Paper yarns and linen thread
@karin.kauppi