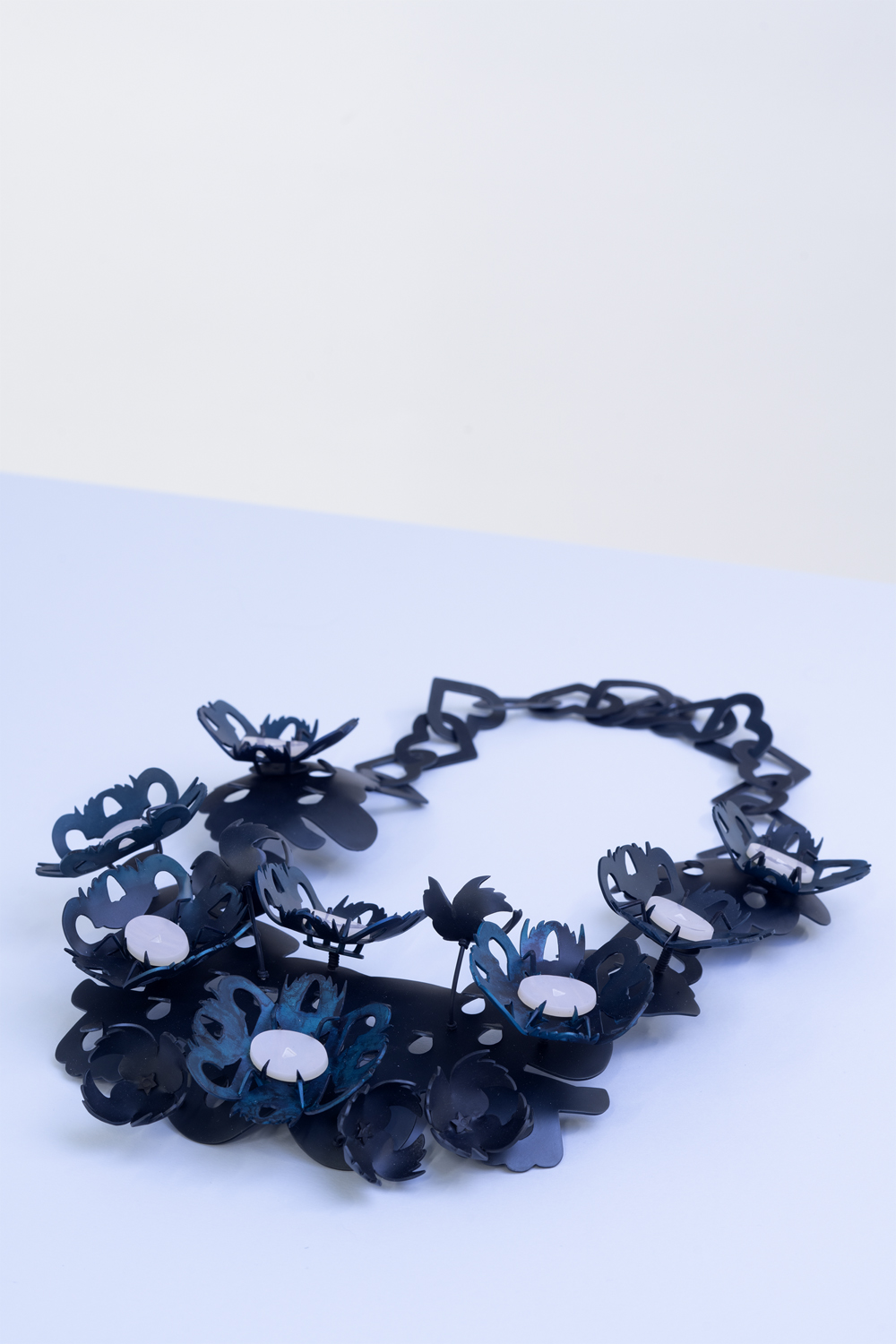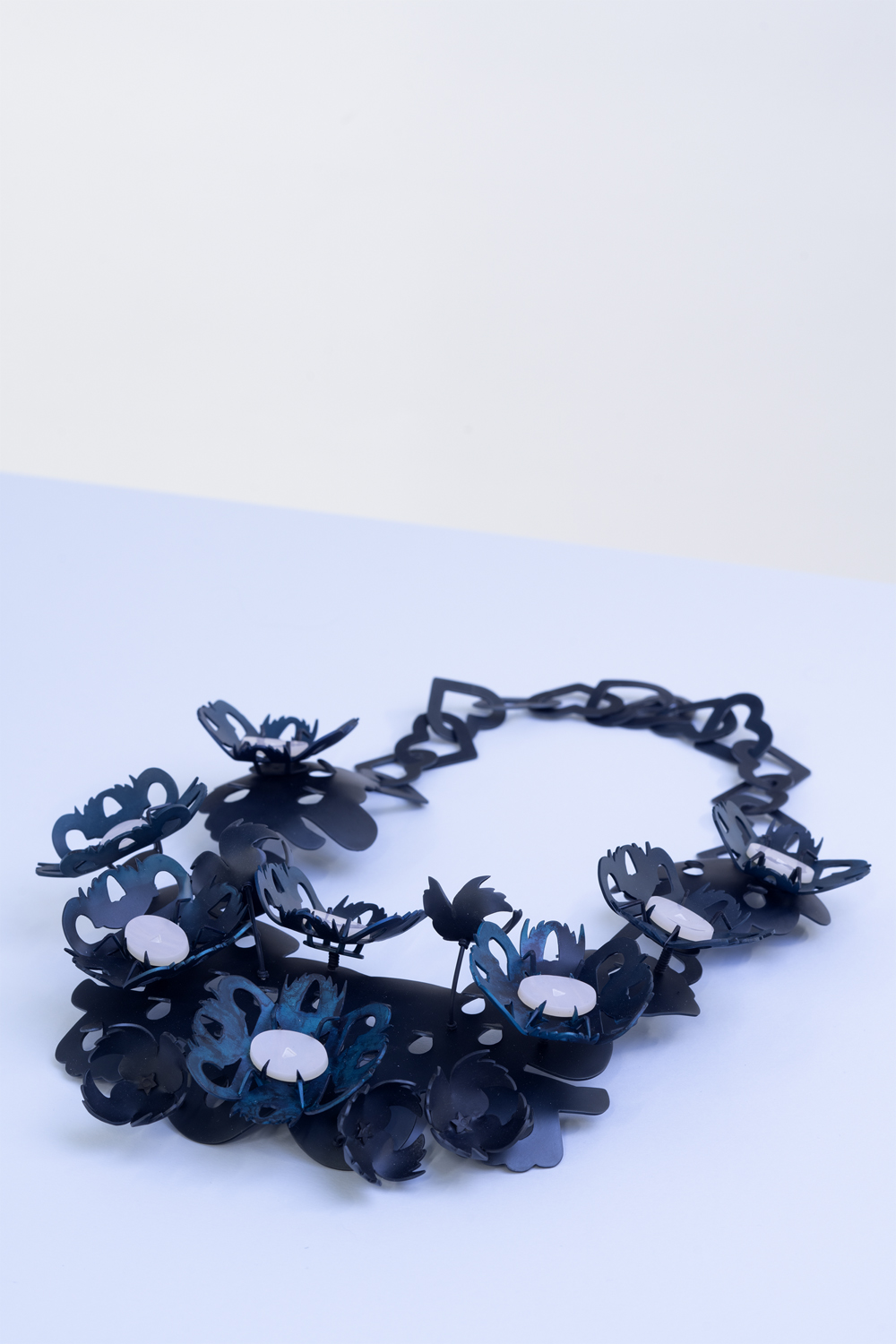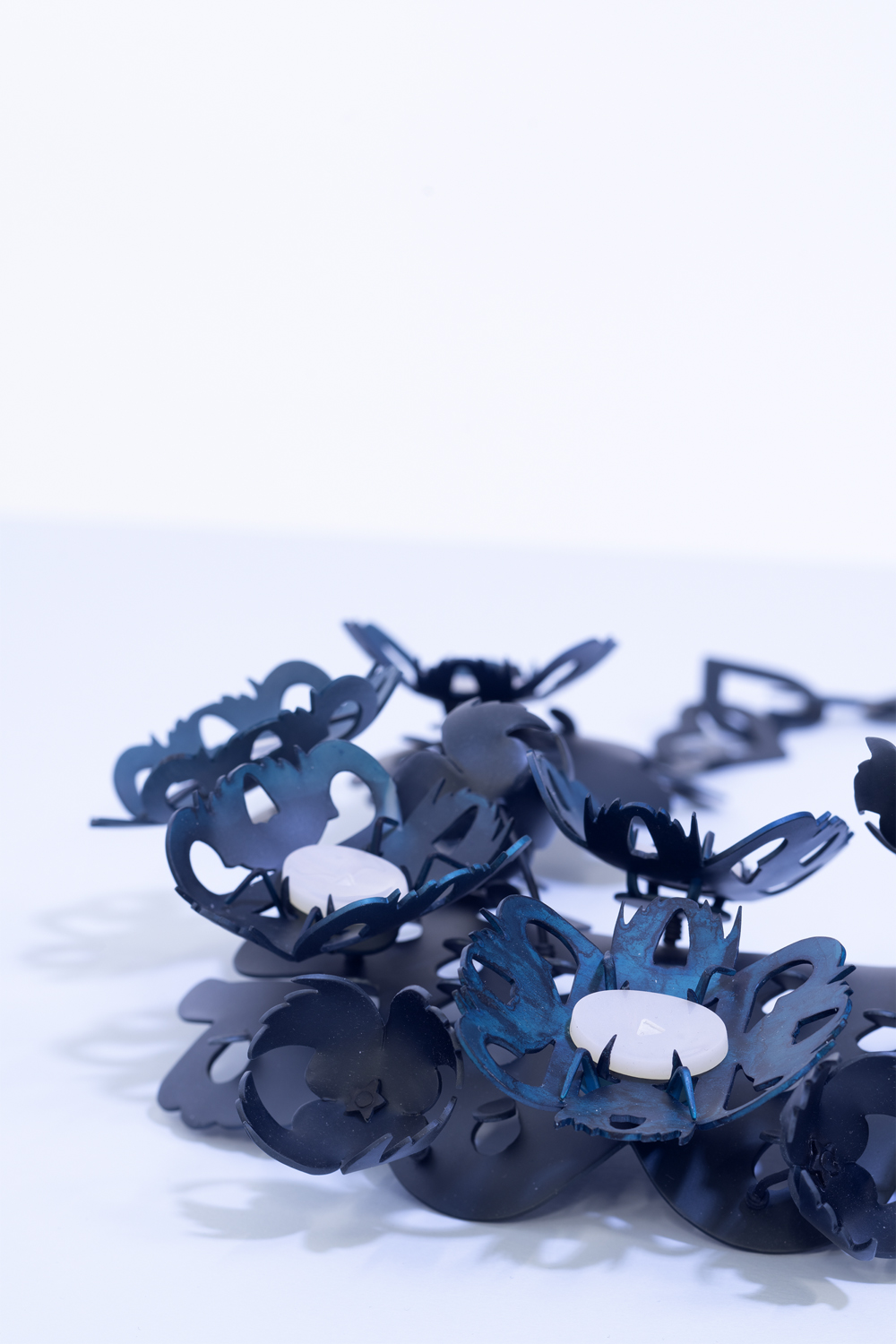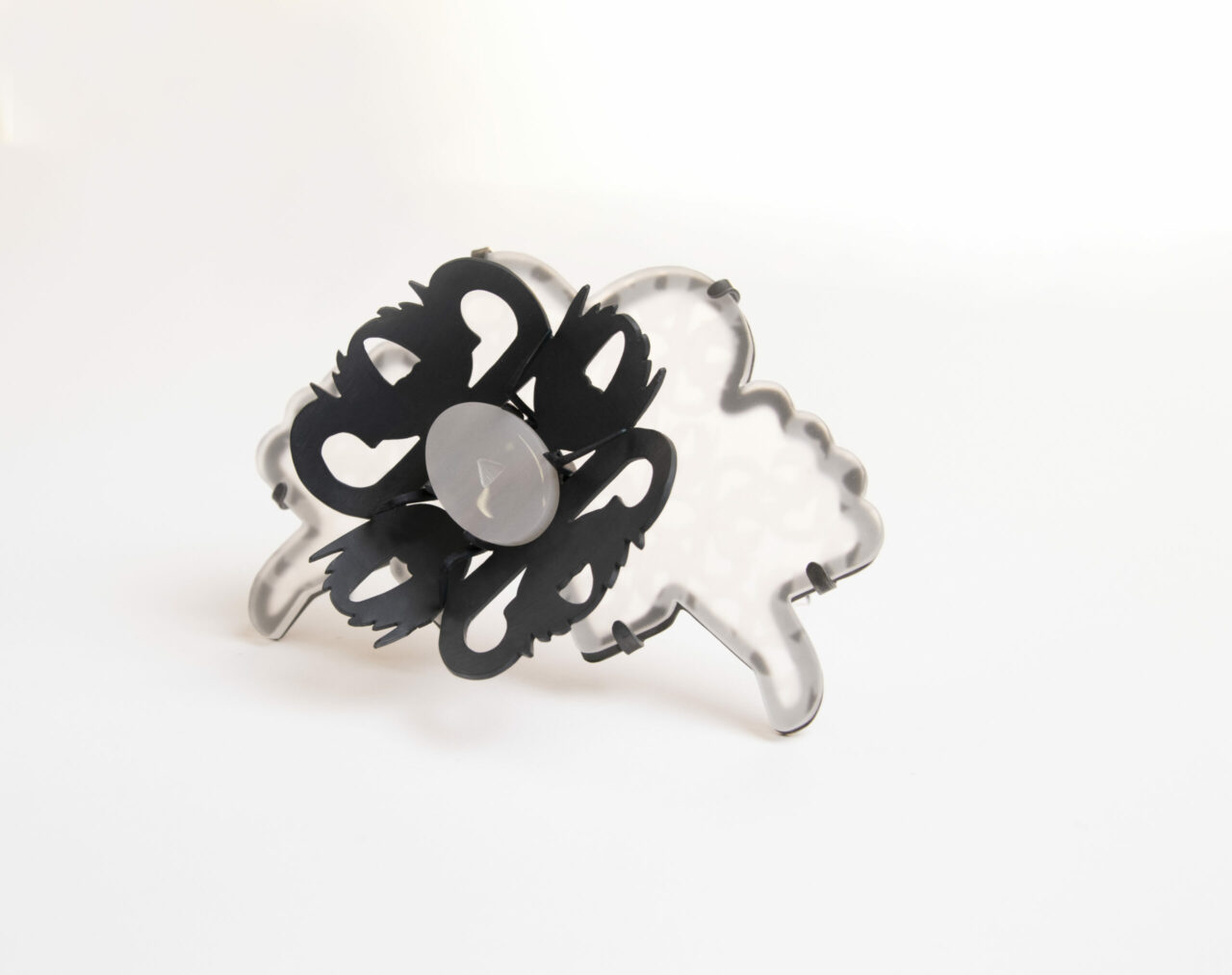 Press Play
In a world where our attention has become the new commodity and ubiquitous technology prevail, it is easy to disengage with the world, and engage with digital escapism. Whether it is cute kittens or influencers influencing, the world we escape to is designed to keep us there.
The jewellery pieces are inspired by Victorian mourning jewellery. Mourning jewellery became popular during the 1800s and was used as a tribute to remind the wearer of their bereavement and to signal to the world of their loss.
In the anodised aluminium and the oxidised silver the digital logos and symbols take on new form. But what is left of the world we escape from when we are stuck in an infinite scroll?