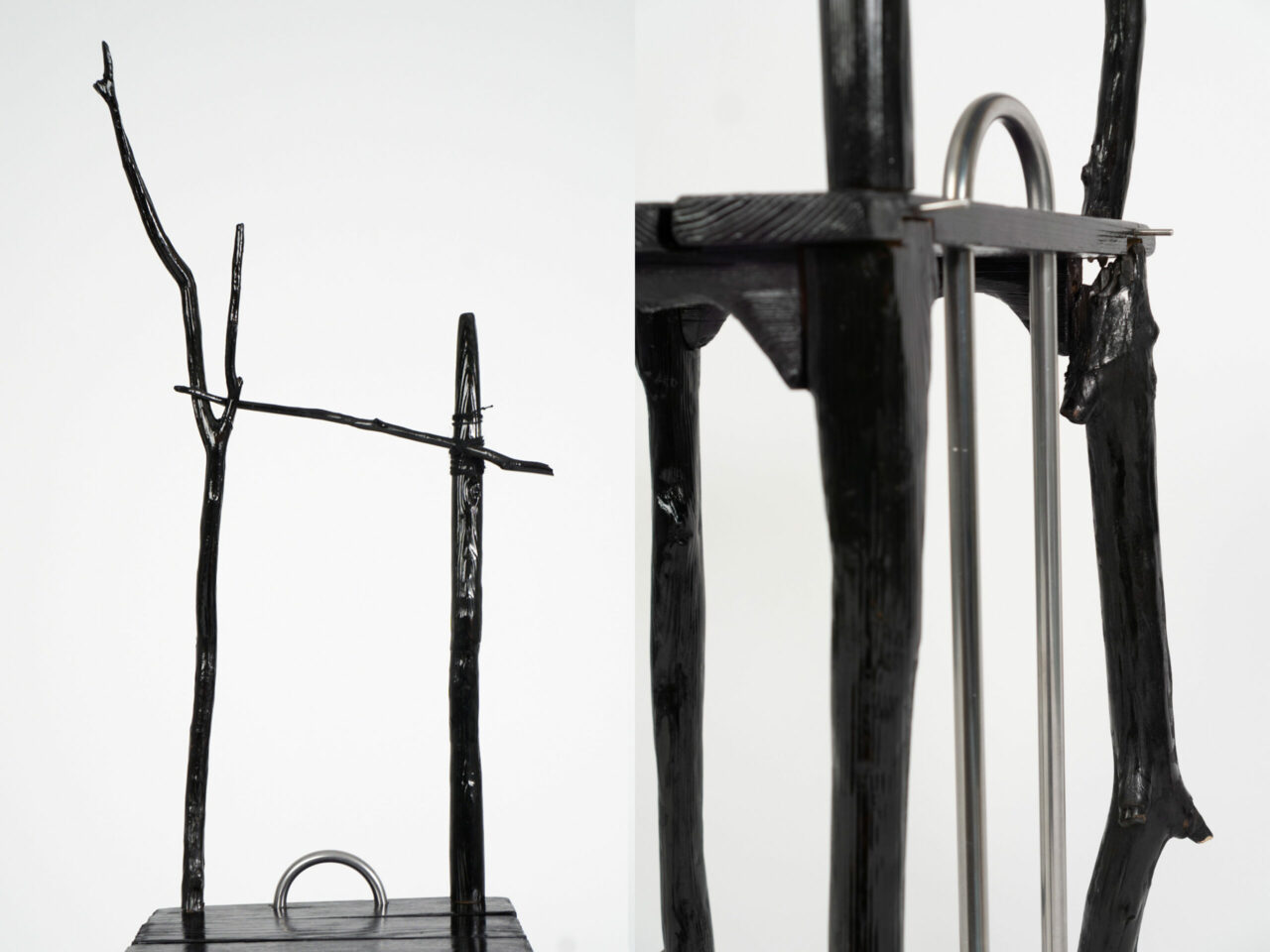 (o)
The intention of (o) is to, through objects and symbolism, explore how design can create a space for dialogue regarding mental health. It is presented through two separate yet intertwined formats: as installation, and as a workshop concept. As installation it balances in the grey area between design and art with the purpose of initiating dialogue. As workshop it operates as a therapeutic tool for processing mental illness through intuition, beyond the intellect.
Further explored within the project is using intuition and empirical experience of mental illness, with a focus on burnout as design method – as well as several Japanese techniques and philosophies such as shibari, yakisugi, and wabi-sabi.
(o) is about defusing the stigma surrounding mental illness and working against the culture of silence which is the norm. The project aims to bring to light that we are many who stand in the same darkness. We simply need to take the first step into the light to find each other. If a person discovers that they are not alone, the door to dialogue opens. This, in turn, can lead to a more relaxed approach to one's inner self and hence improved mental health.