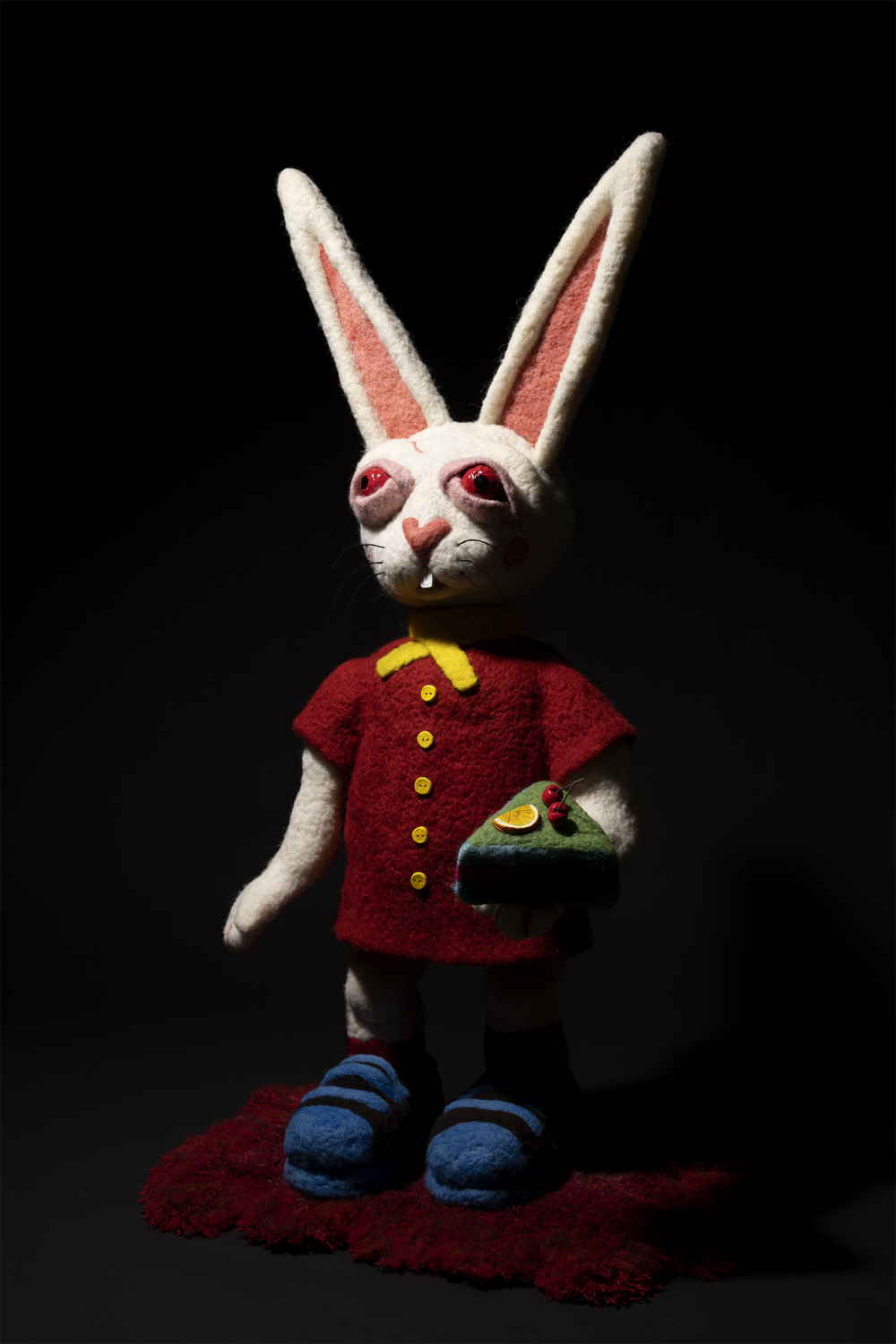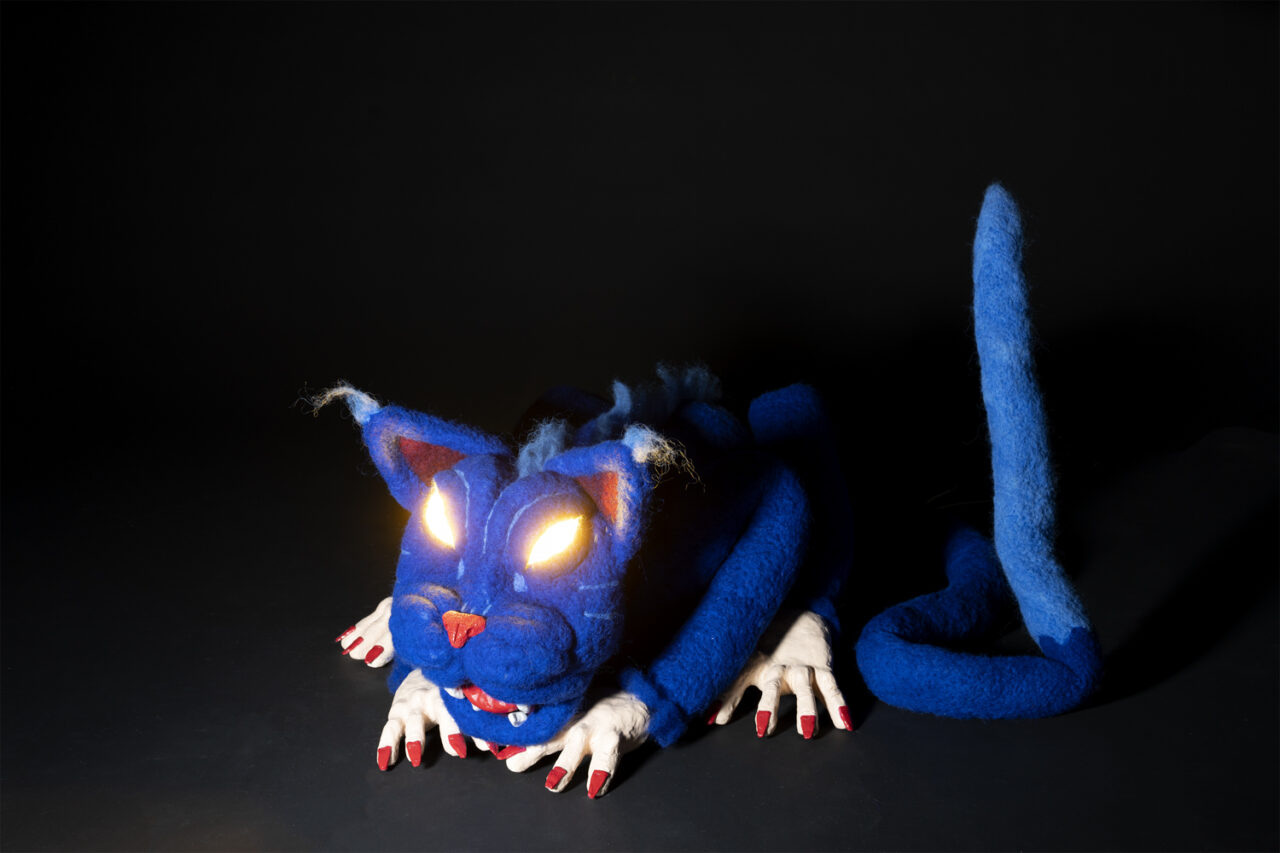 Trädet, staketet
Fallande Försökskanin
Material: Hand-dyed felting wool, foam rubber, wool yarn, cardboard, paper clay. 
Nineteen years ago a child fell from a tree. She had climbed seven meters up in an oak. Lying on the ground with blood running down her forehead, waiting for the ambulance, four creatures crept out of the open wound above her brow: The protective Saint Sigrid, the anxiety-driven Maran, the Laboratory Rabbit, and the birthday cake.
Fanny's work begins with a childhood memory that flows into a story and four needle felted sculptures that embodies courage, bullying, abuse, and strength. She works with narratives to place her sculptures in a contemporary context where the child's playfulness is contrasted with the grown-ups' responsibilities and seriousness.
The four sculptures are accompanied by the recited story about the fall from the tree.
Reader MP3 file: Michelle Heijtz
@fannyjohannamaria
fanny.schwarz@live.se