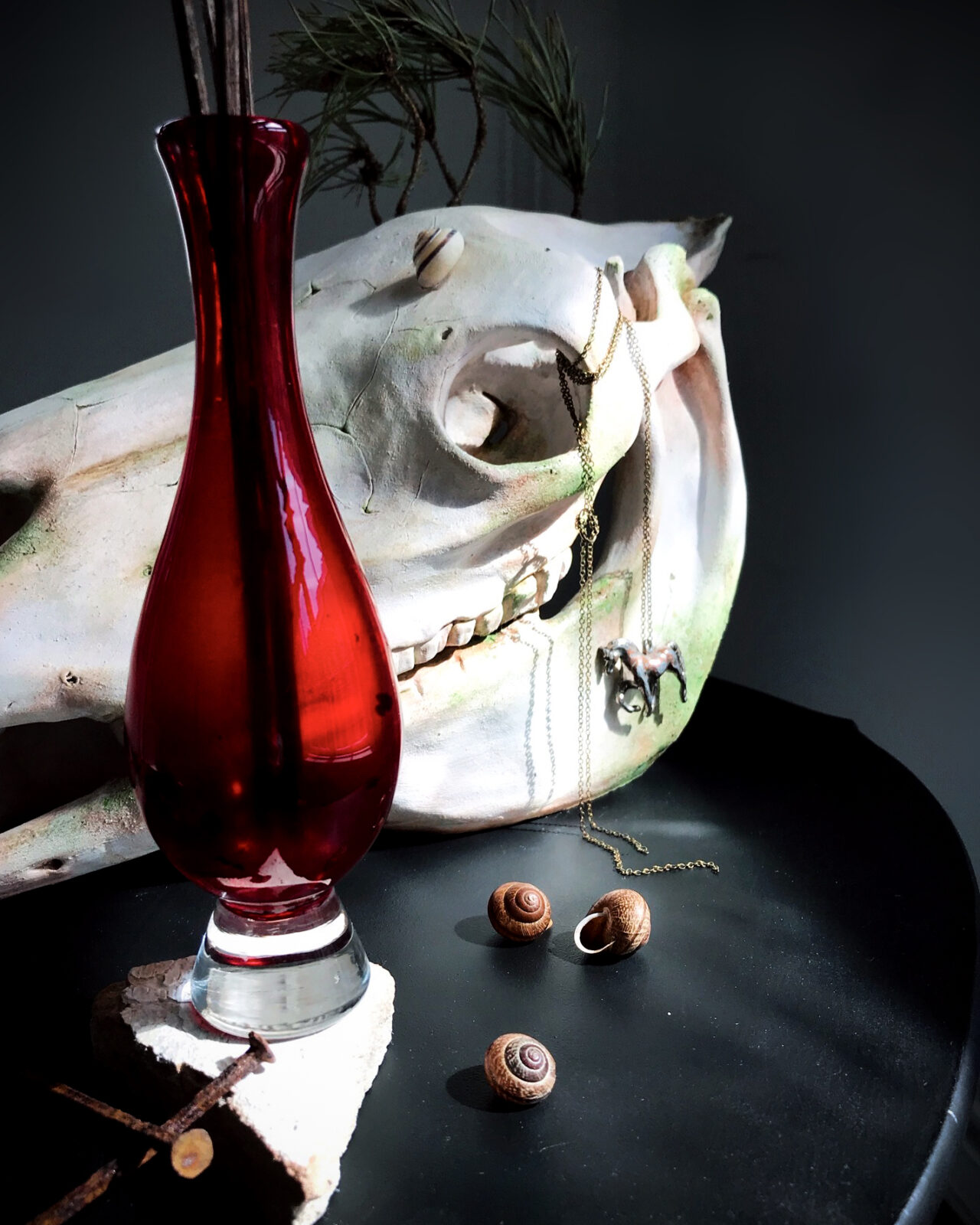 Everdream
At age 15 I lost my best friend. My memory paints a picture of the last time I saw her face.
By a silent country road, in a deep ditch that became her deathbed.
The October night that stole her echoed in the emptiness it left me with. Loss and grief remain complex and hard to describe, but when words aren't enough, art can help express what words cannot.
My sculptures take form as I revisit old memories and specific places, explore personal symbols and engage in dialogue with others who've experienced loss. I perform a much needed ritual with varied materials and mediums. Unexpectedly, reflecting on the frailty of life felt comforting. As the possibility of death is something that makes our relationships more special and life more meaningful. I regain a sense of control. A new kind of warmth.
Finally, feeling at ease.
Stoneware clay, porcelain flowers, acrylic paint, symbolic items and pieces from the nature that surrounded our relationship.