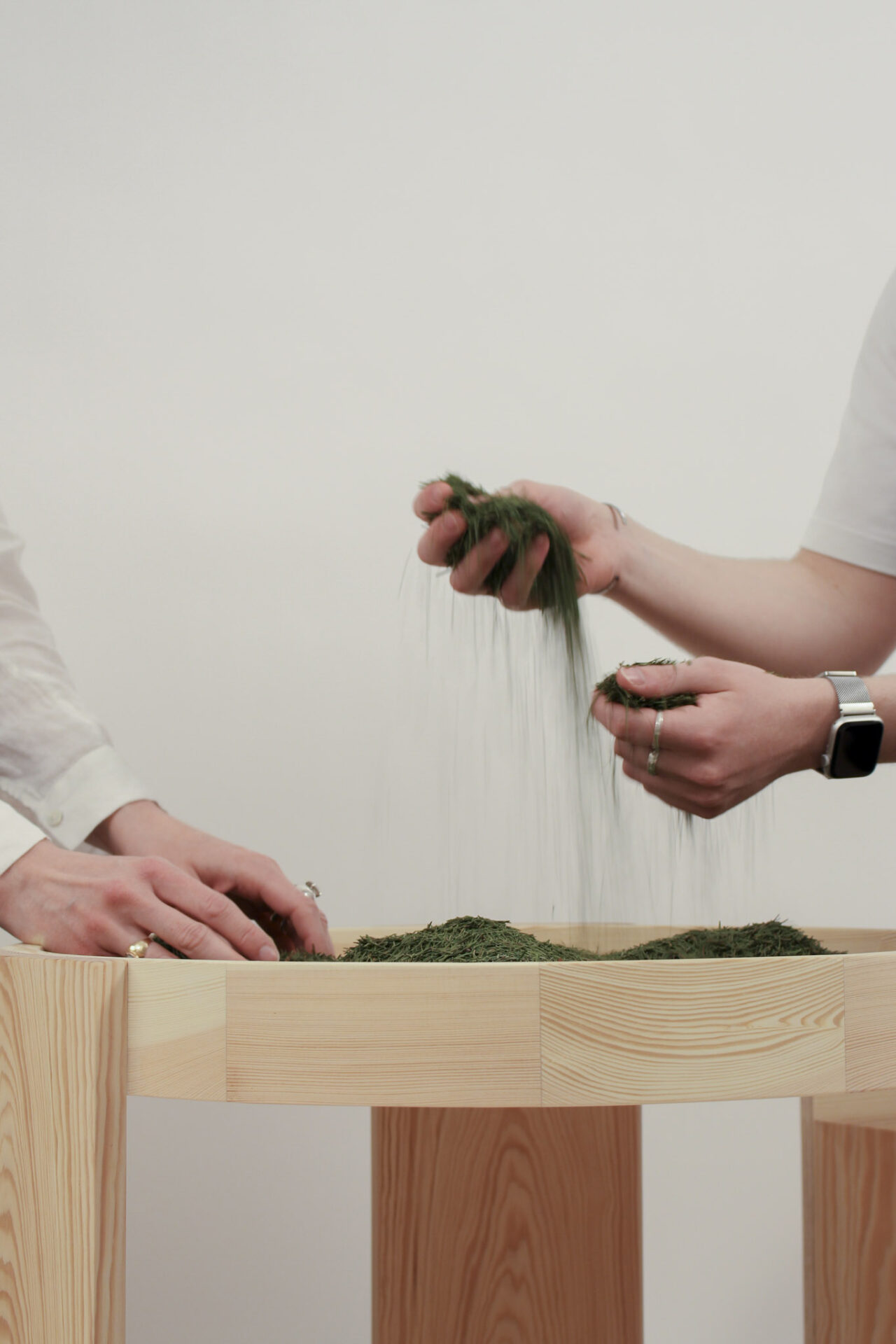 DUNGEN
DUNGEN explores the spatial and material importance in conversations between two people. Inspired by the current conversations about the Swedish forest, the project is themed around the forest and different forest materials.
The result consists of an interactive table with two chairs, placed in the context of an industry appropriate fair. The interactive table is filled with dried spruce needles which supports people to keep focus. The spruce needles create new conversation starters and functions as an illustrative tool for the different conversations. The two chairs are designed with a forward leaning of 3 degrees to encourage the users to lean closer to the spruce needles and conversational partner. This creates a forced body language that indicates interest for the counterpart's topic and challenges how the spatial aspects influence our conversations.
The installation consists of thin walls with abstract details of the trails from spruce bark beetles. These will help to create additional conversations about the forest since they can be associated different based on the users' personal relationships to the forest. The circular design of the installation puts the interactive table on display and invites visitors to enter.
The materials used are pinewood, dried spruce needles and bark covering.
@studiorosman
namsor.david@gmail.com