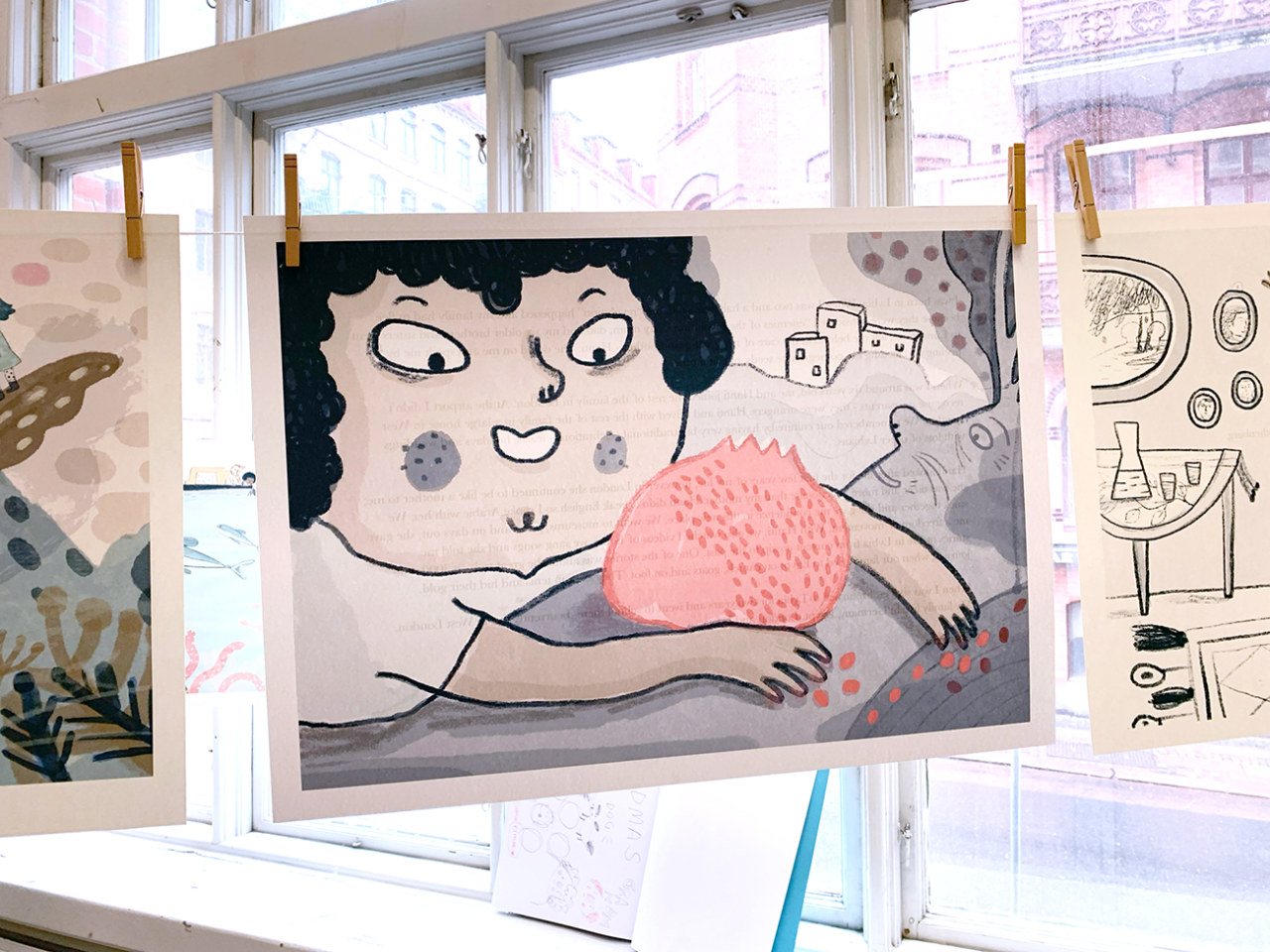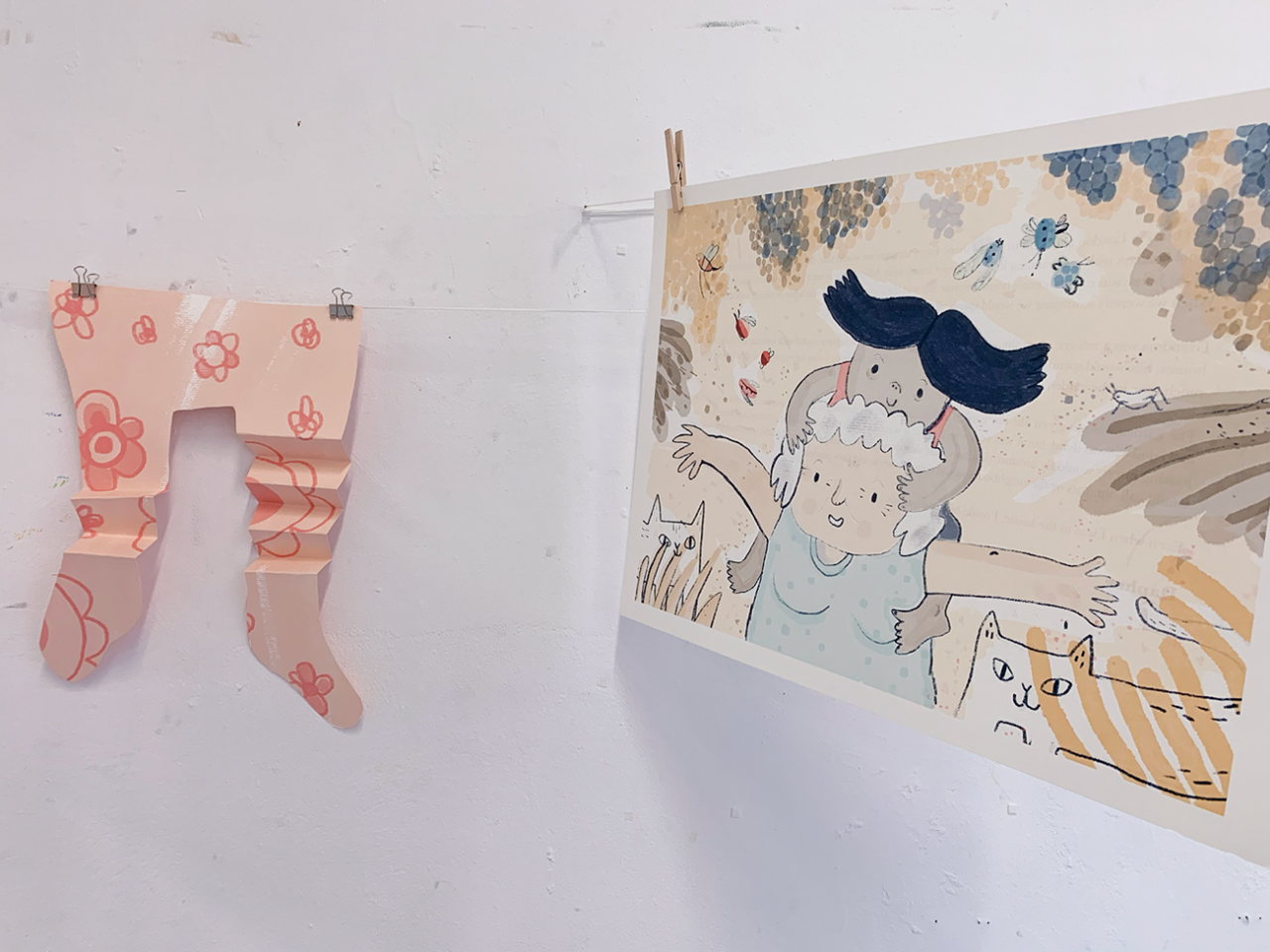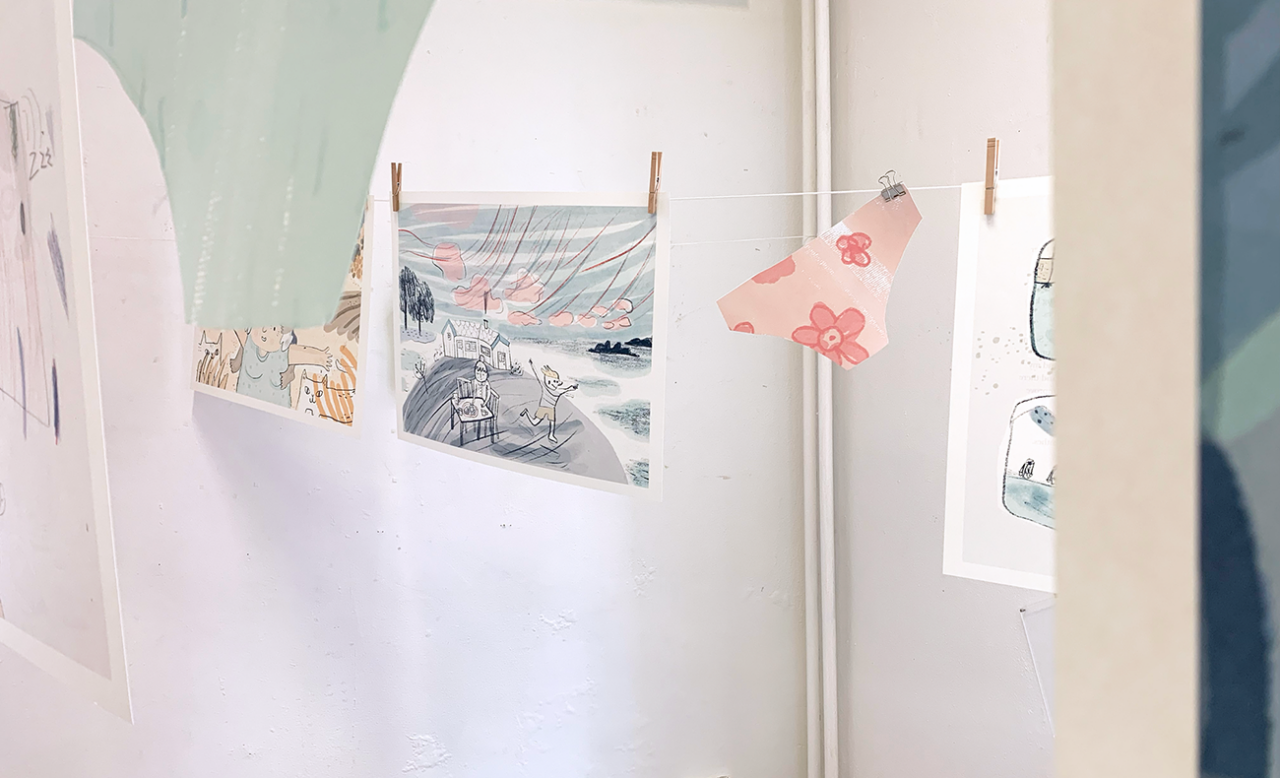 If Grandma was a Place
If Grandma was a place explores the migration experiences of children through the notions of identity. The project uses participatory methods and memories of grandma as a way to approach and explore this complex topic with children. Children's relationship to the "other" place is looked at through the lens of the grandma child relationship. The project has culminated in an exhibition that is a collection of nine people's stories. These aim to spark conversations, encourage self reflection and create intergenerational dialogue between adult and child.
Children's perspectives and lived experiences are a focal point of the project, as are participatory methods, which are used to give children agency but also to accurately portray children's experiences and to better represent them in the final design outcome. An added element of this project, was the opportunity to explore and develop co-drawing methods that could give new insights into working with children while exploring intimate or complex topics with them.