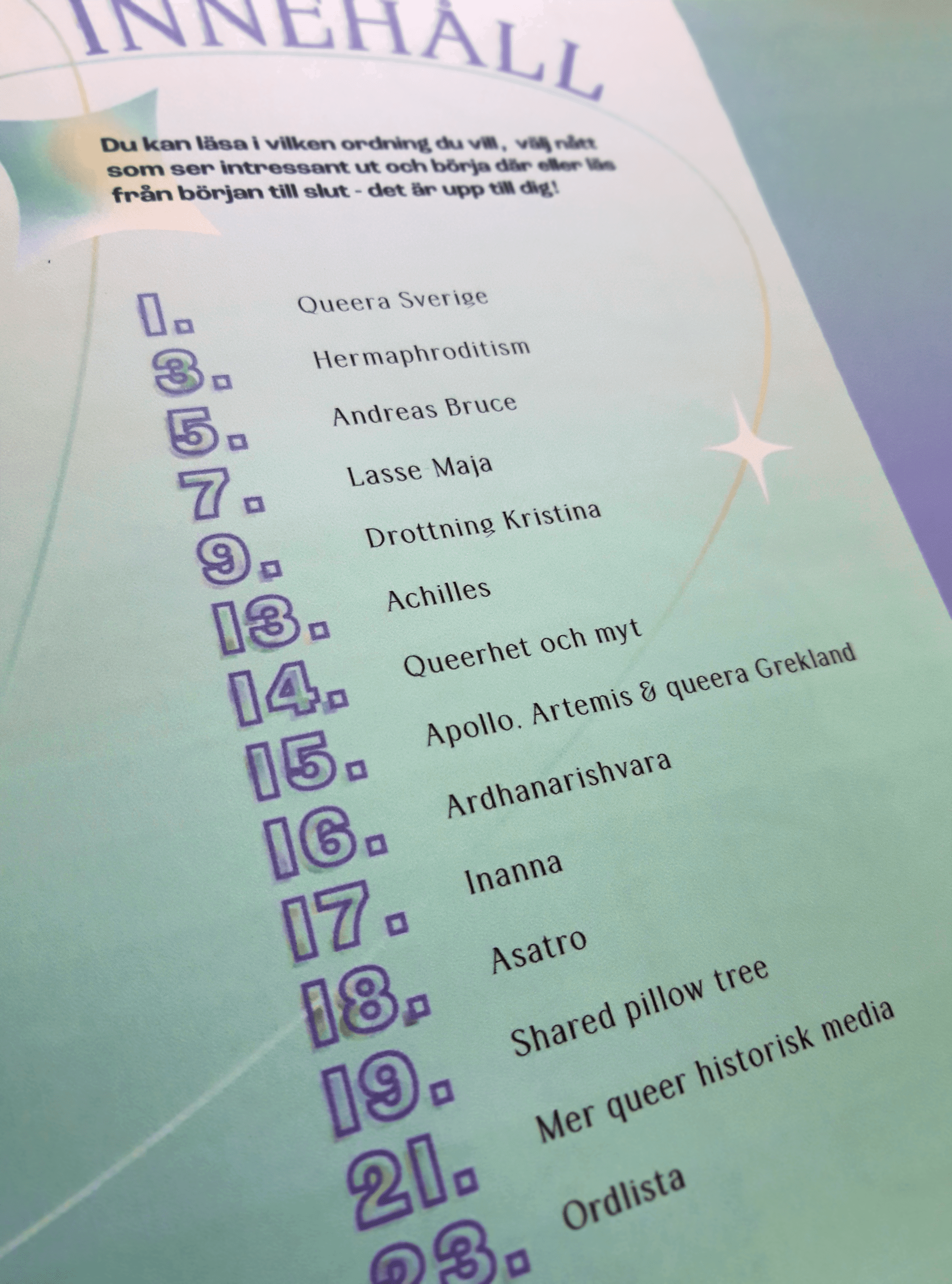 LOOK! Ett fanzine om queer historia
queer
  not fitting traditional ideas about gender or sexuality, especially the idea that everyone is either male or female or that people should only have sexual relationships with the opposite sex.
– Cambridge Dictionary
Swedish society is in a period of transition where we are trying to reach equality and widespread acceptance for all people, regardless of gender identity or sexual orientation. Since it is an ongoing battle and many rights have only been made available in the past 50 years there exists a tendency to believe queerness is a new thing.
LOOK! A fanzine about queer history aims to shed light on the often forgotten and sometimes deliberately hidden queer parts of world history, to showcase how queerness have existed for as long as humanity has. LOOK! is an illustrated fanzine that explores a number of persons and concepts, both from Swedish history and from around the world. The fanzine consists of a mix of texts, illustrations and comics. It encourages the reader to do further research on their own and to nurture a curiosity for our queer history.
LOOK! Ett fanzine om queer historia graduation platform small 
@anna_lofberg